Corner sofas! «Moris»
from 30484 UAH
Dimensions 275×230 cm
Sleeping part 205×135 cm
Corner sofa set with Side Poof transformation system can be made for any side.
Special comfort of this model fit is provided by the use of different marks of PU foam. We use advanced density foam for seats, and HS (soft) foam for back. Also, there is a unique combination of two types of springs in the seats: zigzag spring and Bonell spring, in addition to comfort, they provide a 100% sagging protection for your sofa due to extra absorption. Adjustable headrests and armrests.
Please note that parameters of the product can be changed at your request – the overall size can be increased or decreased, headrests can be added or removed, manufacturing without sleeping part.
This model is available in tissues of different categories, imitation leather and leather.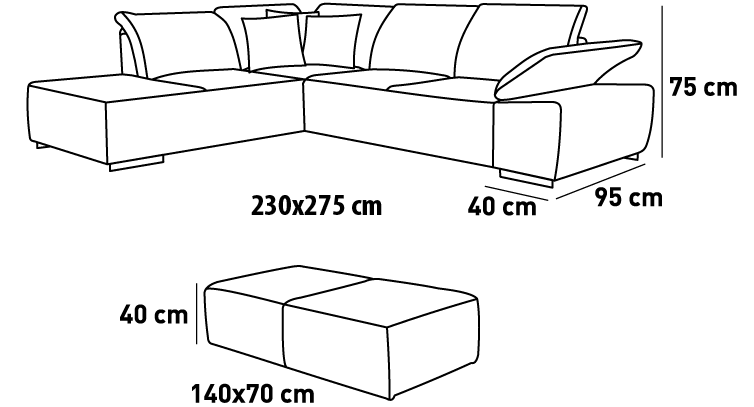 application of contrasting thread possible
left — right
high-strength polyurethane
adjustable headrest
adjustable armrest
zigzag spring
bonell spring block
Still have questions?
Please fill in all fields and wait for the call